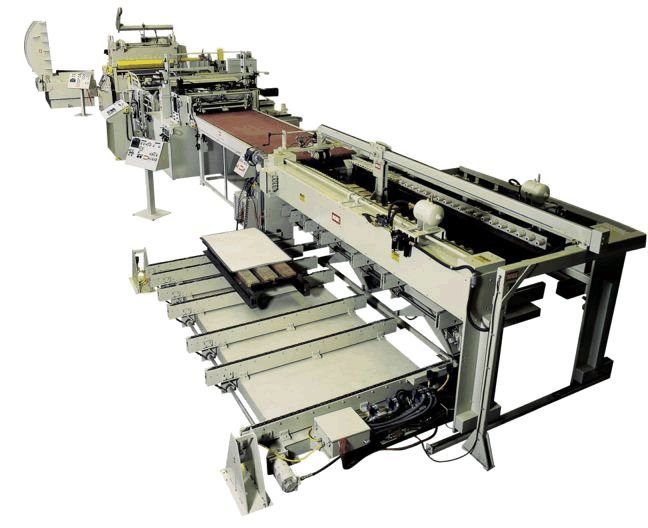 With over 60 years of coil handling experience, Rowe is a true leader in the Appliance, HVAC, Automotive and Lighting industries.
With capacities ranging from .008 – .500 thick and with widths up to 84 inches.  Rowe can handle any coil processing application.
For more information click here
Rowe Machinery & Manufacturing Company was first organized on June 1, 1950. Harper Rowe, owner, was named President; Tom Gray, Executive Vice President; Everett Reed, Vice President and Sales Manager; and Frank Ward, Secretary-Treasurer.
In 1997, the manufacturing of The Rowe product line was moved to the Mestek facility located in Clinton, Maine. This facility is known as Formtek ME. it manufactures equipment for Cooper-Weymouth, Peterson, Coilmate, Dickerman, B&K as well as Iowa Precision.
Today, Rowe Machinery & Manufacturing enjoys a recognized presence in a world wide market in the areas of stamping and cut-to-length lines. The Formtek Service department has locations in Cleveland, Cedar Rapids, and Clinton.
The name Rowe has been and still is one of the most widely recognized names throughout the industry for high speed metal processing equipment.
Servo Feeds
For more information click here
ROWE's PM-LT, PM, HDPM (Press-Mounted and Heavy Duty Press Mounted), and (4) roll cabinet series servo roll feeds are backed by over 30 years of experience in many different applications and environments, such as appliance (refrigerators & ranges), automotive, office furniture, store furnishings, lighting fixtures, air conditioning & heating, steel drums, door hinges, and contract stampers.
Straighteners
For more information click here
ROWE's "A3", "B3" & "C" Series Straighteners offer straightening capacity from .020″ up to .375″ in our rugged design, with features to facilitate almost any application.  With our built-incoil breaker assembly, these straighteners can handle most jobs easily.
Reels
ROWE's stock reels range in capacity from 4,000 lb. to 50,000 lb. and up.  We offer two distinct styles of mandrel expansion for our reels;  our standard hydraulic expansion and our original mechanical screw-type expansion.  Our reels offer years of dependable service in the toughest of environment.