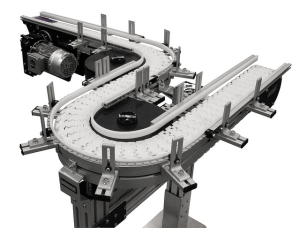 Dorner is the World Leader in design, applications, manufacturing, and integration of conveyor systems.
Companies from over 1,200 different industries worldwide turn to Dorner to achieve improved efficiency, productivity, and a positive ROI.
Founded in 1969 and based in Hartland, Wisconsin.  Dorner invented the first under die, space saving conveyors. Dorner continues to be the leader in the metal working industry today by improving metal working productivity. Dorner's line of industrial conveyors are used in many metal working processes.
Having an application and support team that has decades of experience in creating smart application solutions. The broadest range of unit handling conveyors in the world, moving everything from machined parts to raw food products. A lean manufacturing process that builds every conveyor to order and still delivers faster than anyone in the industry.
For more information click here